© 2019 NVIDIA Corporation. All rights reserved. NVIDIA, the NVIDIA logo, CUDA-X and NVIDIA Aerial are trademarks and/or registered trademarks of NVIDIA Corporation in the U.S. and other countries. Other company and product names may be trademarks of the respective companies with which they are associated. Features, pricing, availability and specifications are subject to change without notice.
A photo accompanying this announcement is available at https://www.globenewswire.com/NewsRoom/AttachmentNg/87c09dbe-8bd2-43c5-a70a-7a78b745185b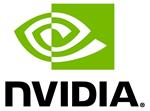 NVIDIA EGX Edge Supercomputing Platform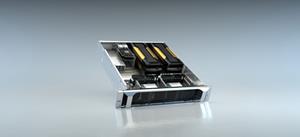 The a high-performance, cloud-native NVIDIA EGX Edge Supercomputing Platform lets organizations harness rapidly streaming data from factory floors, manufacturing inspection lines and city streets to securely deliver next-generation AI, IoT and 5G-based services at scale, with low latency.